Nationally and Internationally Accredited Training
Course Code:
10698NAT
Qualification:
Nationally & Internationally Accredited Diploma of Weight Management
Payment Options:
Various payment options available from $50 per week
Delivery:
Online
Duration:
Self-Paced Study – up to 18 months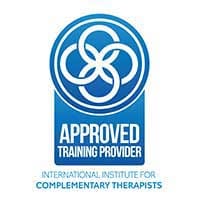 Diploma of Weight Management Course Breakdown
There are 16 units of competency in this course;
NAT10859001 Work effectively in the weight management industry

NAT10859002 Apply principles of psychology, mindset and behaviour modification to weight management

NAT10859003 Develop meal plans in consultation with clients

NAT10859004 Make exercise recommendations for weight management in consultation with clients


HLTAAP001 Recognise healthy body systems

HLTAAP002 Confirm physical health status

BSBMED301 Interpret and apply medical terminology appropriately

CHCCOM006 Establish and manage client relationships

CHCDIV001 Work with diverse people

CHCPOL003 Research and apply evidence to practice

CHCPRP003 Reflect on and improve own professional practice

DWMCHS001 Conduct health screening for advanced weight management programs

DWMDAW002 Develop advanced weight management programs

DWMMAW003 Deliver and monitor advanced weight management programs

CHCLEG003 Manage legal and ethical compliance

BSBRSK501 Manage risk
A detailed breakdown of lessons and course content is available upon request. Note: this accredited course requires the inclusion of the following superseded unit; BSBRSK501
Diploma Outcomes
The complex nature of weight management places a need within the industry to provide highly skilled practitioners for those clients who present with more complex needs.
The Diploma of Weight Management is designed for individuals who wish to develop the skills, knowledge and experience in planning, conducting and evaluating advanced weight management programs. Advanced practitioners/health coaches have the ability to apply specialised skills and knowledge above the level possessed by practitioners/coaches. This enables them to recognise interrelated contributing factors to weight gain to identify program needs and to develop research based programs, underpinned by an educative approach in the concept of the human body as a non-linear and complex adaptive system.
Advanced practitioners/coaches may work in supervisory roles, applying their skills and knowledge to assist team members with the identification of interrelated contributing factors and the development of advanced weight management programs. They may work as individuals in their own business or they may work in organisations alongside other weight management specialists and staff, either as a member of the team or in a supervisory role overseeing the work of others.
Specific titles given to such practitioners may include:
To that end, this course is intended to provide participants with a range of knowledge, and skills to perform the following functions associated with the role:
consulting with clients to provide appropriate services in a weight management setting
analysing and assessing lifestyle factors that may influence client obesity and obesity promoting behaviours
recognising and responding to the range of complex factors that may contribute to client body weight regulation
applying principles of psychology, nutrition and exercise science to weight management programming
recognising differing levels of client health literacy and interpreting medical and health terminology appropriately
conducting advanced client health screening consultations and risk assessments to inform the development of personalised weight management programs
developing and delivering advanced client weight management programs, including amending programs in response to individual client progress, referral parameters and providing support tools and resources to support clients
recognising the presence of high risk conditions requiring client referral to medical or allied health practitioners for medical clearance or recommendations
working with others in a team or in a supervisory role in performing functions associated with the development, delivery and monitoring of advanced weight management programs.
Essential entry requirements
Entrants to the qualification must:
hold the 10576NAT Certificate IV in Weight Management (or its successor), or a qualification at least at AQF level 4 in a relevant field, for example Allied Health, Fitness, Nursing, Pharmacy, Massage etc.
have the ability to use computers, to email, send and write word documents and to use basic spreadsheets.
have access to the internet (whilst all of the learning materials can be downloaded via pdf, internet access would be required to download the documents and to upload assessments).
Recommended entry requirements
The following criteria may facilitate successful completion of the course. Entrants should have:
all entrants – high level language, literacy and numeracy levels – sufficient to interpret research documents and medical or allied health practitioner referrals, liaise effectively with a range of healthcare professionals, prepare written reports (including referrals) and prepare a weight management plan including numeracy requirements for weights, measures and times.
international students – a score of 5.0 in International English Language Testing System (IELTS) to ensure they have the capacity understand and organisational policies and procedures and legislative requirements and can interact with a range of clients.
Payment options
Studying online is a cost effective way to study compared to traditional face to face methods. The flexible delivery allows you to keep working while you study and removes a lot of other costs involved.
Save on transit costs
No more extravagant parking fees
Study when you what, where you want
Affordable – student payment plan options are available
Savings Plans
Pay a larger deposit and receive great savings.
Payment Plans
Take advantage of our interest free payment plans starting from just $50 per week. This method of payment allows you to start your studies today and pay as you go, so you can get where you want to be sooner. Our Career Advisors are available to help you decide on the most suitable payment option depending on your budget. They can even tailor the payment plan to help you pay it quicker. Call them on 1300 969 367 to discuss your payment options.
Student support
At the Australian College of Weight Management we want to see you succeed and are here to support you all the way. All of our courses include personalised Tutor support, which means you will be allocated a Tutor when you enrol and they will be your direct point of contact if you need any help or support throughout your studies.
It's all part of the service:
Tutor Access – with a guaranteed 24 hour response (weekdays)
Access to the Student Support Team (9am – 5pm Monday to Friday AEST)
Assignments are marked and returned within 10 working days
A welcome call from our Education Team who will be helping you
The opportunity for a scheduled phone call from your Tutor whenever you have questions you would like to discuss
Call our student support today on 1300 969 367 or Email Student Support Services
Get more information
Want more information about financial and student support? Fill out the enquiry form by clicking the button below and a Careers Advisor will contact you with the details you need.
Our courses have been developed in response to industry demand and are specifically designed to equip graduates with work-ready skills. Each participant will be trained and assessed in theory and in practical tasks and real-world exercises are used throughout the program. Through our online qualification you can:
Start a new career in the weight management industry as a practitioner, consultant or coach in a variety of health and wellness areas
Broaden your existing skills or knowledge so you can provide a holistic service to your clients
Add a new service to your existing health or wellness business
If you are considering entering the weight management industry, here are 5 great reasons why you definitely should:
1. A rewarding career choice
Helping your clients to achieve their goals and sharing in their life-changing journey is an amazing experience, and one which creates a fulfilling and rewarding career.
2. Make a difference – for life
Through a holistic education in weight management covering the principles of psychology, nutrition and exercise, you will be able to help clients make permanent and lasting lifestyle changes not just affecting their weight, but their life.
3. Keep informed about exciting research
Neuroscience, nutrigenomics and EFT (Emotional Freedom Technique); these are just a few areas of exciting research taking place in the weight management industry.
4. Join a growth industry
IBISWorld reports have indicated a growth of over 14% in the demand for weight loss counselling services in just two years (2012-2014); it is estimated that nearly three-quarters of the Australian population will be overweight or obese by 2025, so this increased demand is set to continue.
5. It's never too late
Over 60% of our students are over the age of 40 (we even have students in their 70's!), so if you are looking to make a change to a rewarding career, now is the time.
Validation
The Australian College of Weight Management validates your credibility as a professional within the Weight Management Industry as well as with your clients through our certification.
As well as providing you with a quality education based on a holistic and multi-disciplinary approach to weight management, your qualification is a great marketing tool to help you build your business and attract clients.
Our Approach
We are committed to providing the best level of student support and administration available. Throughout your course you are provided with the support of a full time education team by telephone, email or in person.
The Australian College of Weight Management undertakes competency based assessment; there are no exams. This approach means that our students can't receive a "fail" mark on their assignments. If an assignment is not satisfactory, the student is able to reattempt the assignment with the support of the education team and their tutor where needed. Competency Based Learning means that we train our students to be competent rather than producing graduates that are simply able to pass tests or examinations.
How else will I benefit from studying with the Australian College of Weight Management?
Studying online or distance means you can study where you want and at your own pace.
Receive career-focused training with practical, hands-on learning.
All course materials are provided and all digital platforms are interactive, work on any device and designed to be fun.
Recognition of Prior Learning or Skills Recognition may be available for previous work experience, formal training or qualifications in this field.